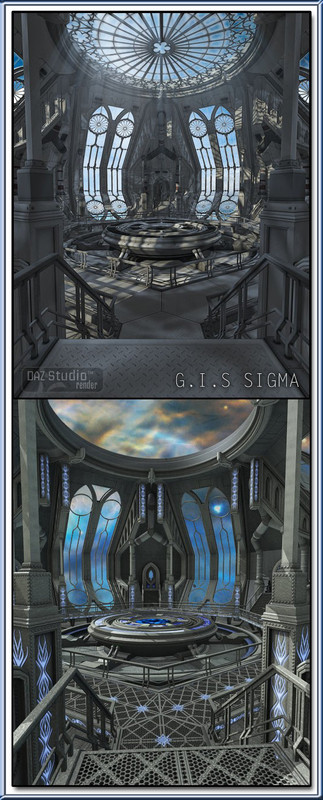 GIS Sigma with Future Quiet
GIS Sigma Details
GIS Sigma is a futuristic gothic-style viewing chamber that matches the other GIS interiors. Look outward for glorious views, or look inward to the central holographic projector that your imagination can bring to life. Set this modular, versatile scene in the depths of space or at the dawning of a futuristic skyline.
For ease of use, the set is split into 9 parts and includes scene preload presets.
Future Quiet Details
Future Quiet is a complete texture set for the GIS Sigma 3D science fiction architecture model — an alien, yet somehow familiar futuristic belvedere somewhere deep in space, crafted of metal and glass and inscribed with glowing runes.
http://www.daz3d.com/gis-sigma
http://www.daz3d.com/future-quiet
Download