VHP Melanie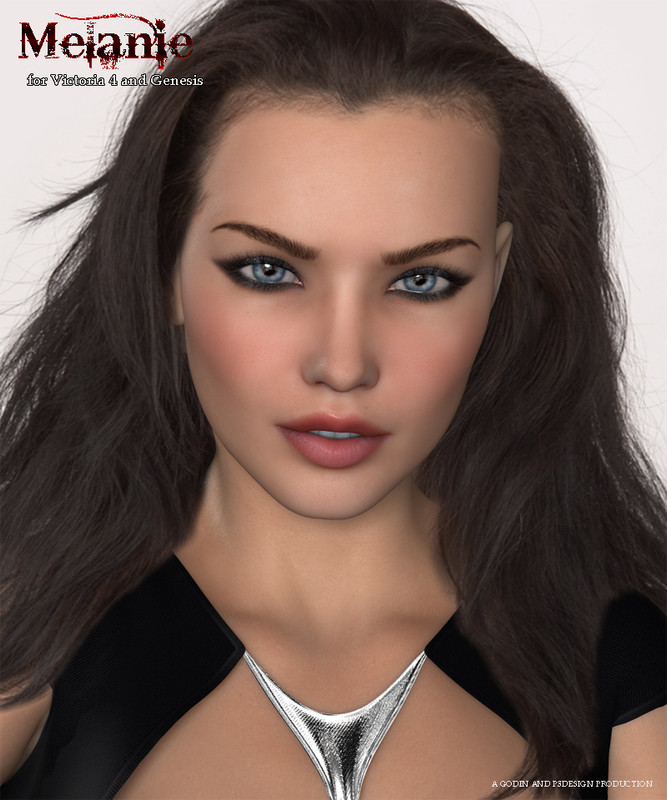 VHP Melanie
Melanie is a high quality character for Victoria 4 and morphs++ and Genesis.
Let this dangerous beauty spice up your runtime.
This set includes:
1 Head INJ/REM
1 DAZ dialed body INJ/REM
1 DemonTeeth INJ/REM (V4 only)
1 Pupil Dialate INJ/REM (V4 only)
1 Genesis morph INJ/REM (head&body morph in 1 inject and rem)
1 Mat default
1 Tattoo all INJ
1 Tattoo REM INJ
1 Torso Tattoo only INJ
1 Arm Tatoot only INJ
1 Natural face Default
7 Soft Make Ups
7 Strong Make Ups
4 Bonus Dark MakeUps
8 Normal Eye colors
2 Demon Eye colors
12 Lipsticks soft & strong Gloss option
1 Natural default lipcolor
3 Mouth color options
3 material options:
All Poser version mats.
SSS Mats for Poser 9/Poser Pro 2012
DAZ Studio 2.3 and higher mats.
Has been tested in Poser 7 and up
Has been tested in DAZ Studio 2.3 and up
https://www.renderosity.com/mod/bcs/vhp-melanie/98813
Download